Merlin James, Long Game
OCT Boxes Art Museum, Shunde, China
23 March – 20 May 2018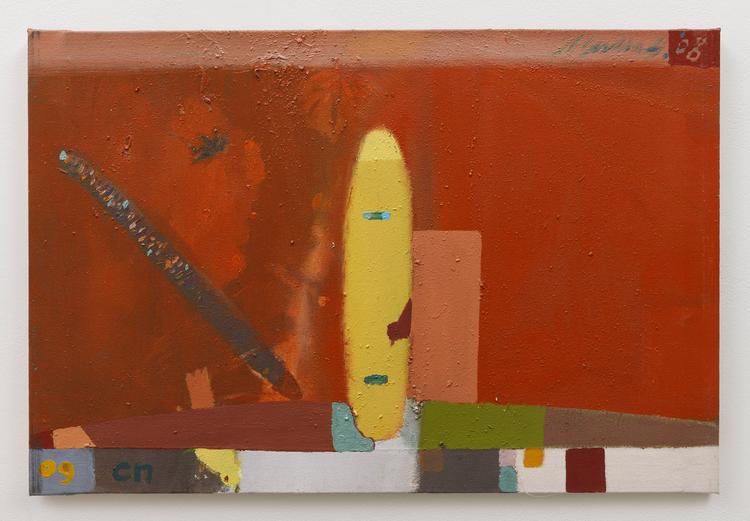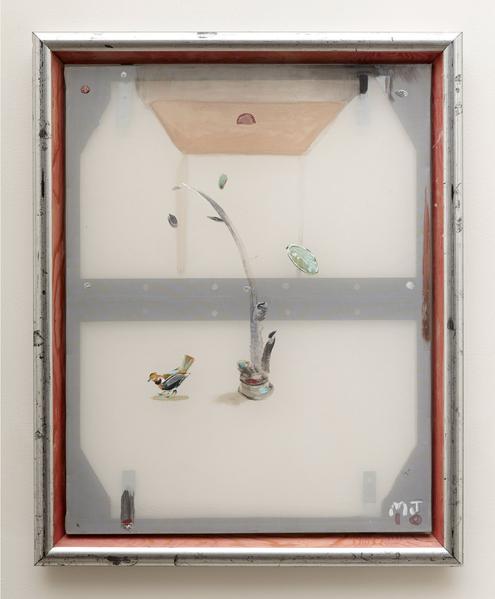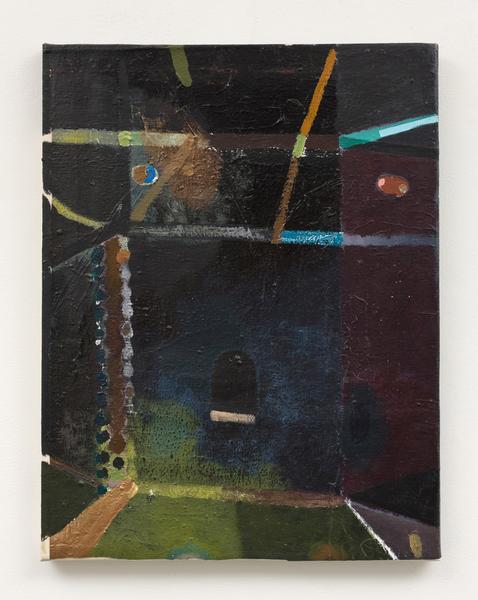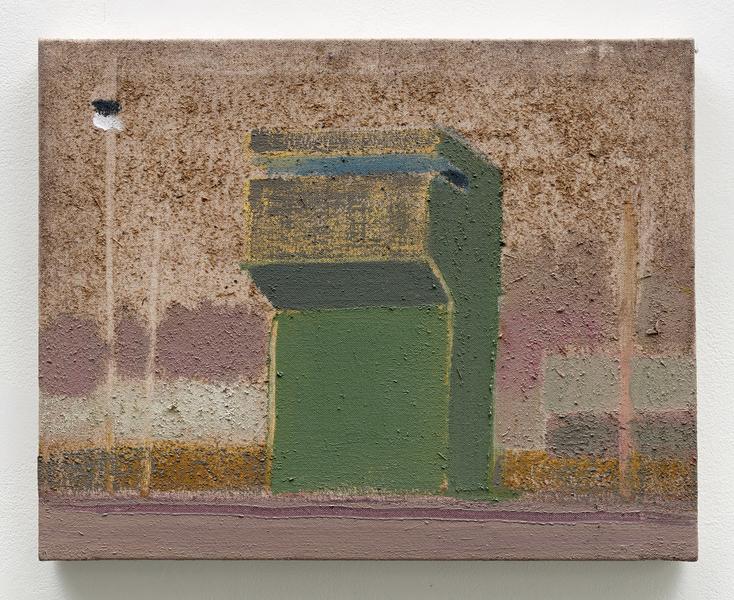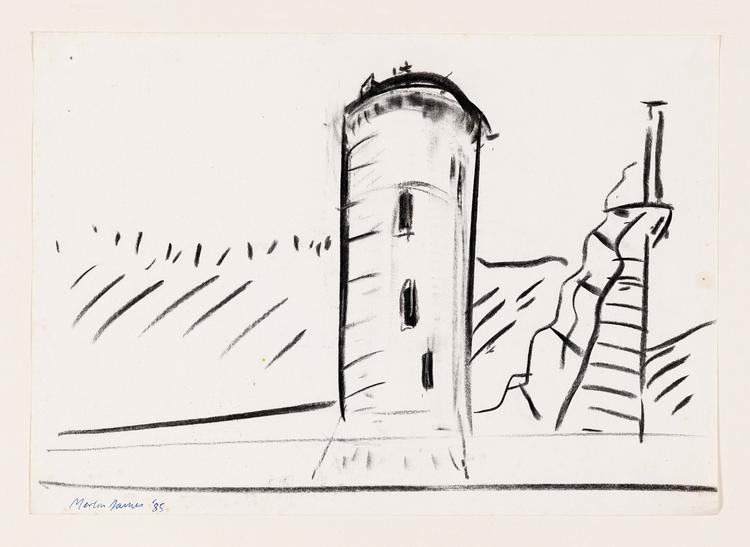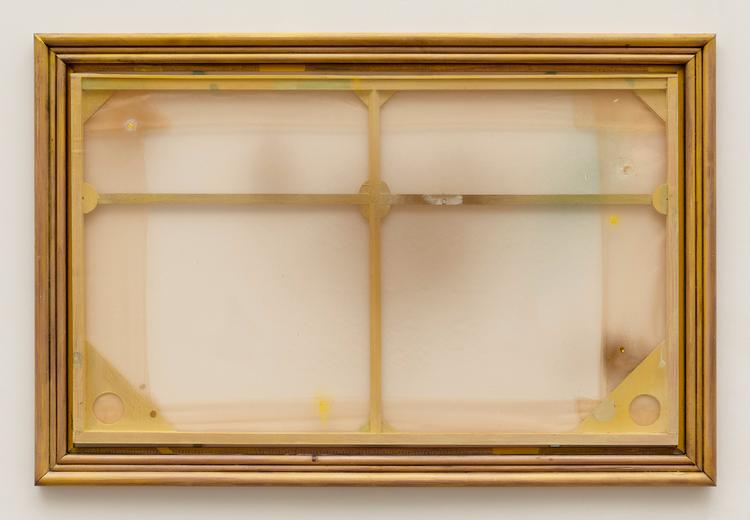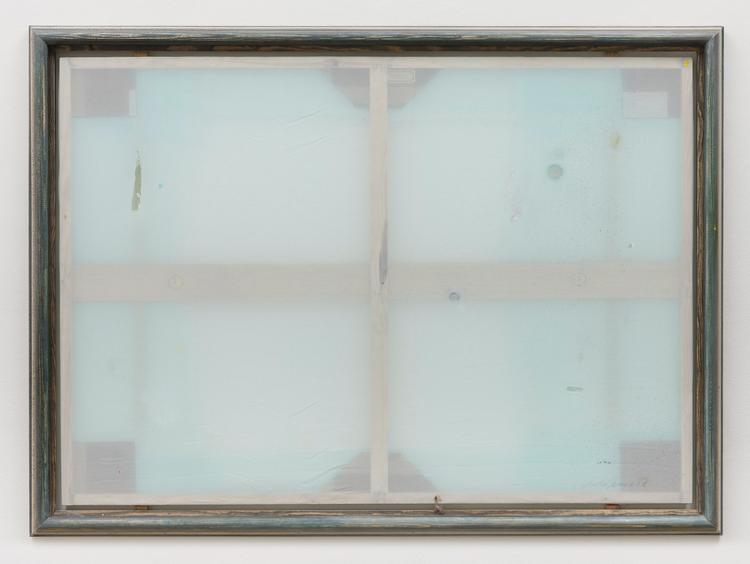 OCT Boxes Art Museum, Shunde & OCT Art and Design Gallery, Shenzhen are proud to present Long Game, the first solo exhibition in China by the internationally acclaimed artist Merlin James.
Long Game will visit OCT Boxes Art Museum from 23 March – 20 May, before travelling to OCT Art & Design Gallery, Shenzhen from 26 May – 20 June. The exhibition provides an eclectic survey of James's career to date, featuring over 70 paintings and drawings that span over 30 years of the artist's work and present a diverse selection of genres, styles and subjects.
The main room of the exhibition brings together two important, but distinct, strands of James' work. First, a substantial selection of James' 'frame paintings', each painted on a light, gauzy material stretched over an ornate wooden frame. Acting like windows, this body of work has a lightness and fragility that finds its counterpoint in the second group of paintings on display, the 'black paintings' – dense and self-contained works of acrylic on canvas.
A broader selection of James' paintings and drawings supplement these works and, seen together, provide a near-complete survey of the artist's career to date. In loose daubs of paint or broad sweeps of charcoal on paper, they pinpoint isolated details from rural or semi-rural landscapes: a house with stacked chimneys; a bird landing on a branch; the occasional, isolated figure. As summarised by the art critic John Yau, Merlin James 'prefers subtlety over din, less rather than more'.
James lives and works in Glasgow. Recent solo exhibitions CCA Glasgow (2016); Kunstverein Freiburg (2014); Parasol Unit, London; KW Institute for Contemporary Art, Berlin (2013); Douglas Hyde Gallery, Dublin (2012, 2015); New York Studio School (2007); Kettle's Yard, Cambridge (1996) and National Gallery, Wales (1995). In 2007, James represented Wales at the 52nd Venice Biennale. He has been a visiting lecturer at many universities in Britain and the USA and in 2002, he was the first holder of the Alex Katz Chair in Painting at The Cooper Union, New York.
For more information or high-res imagery, please contact Rosa Abbott, rosa@kerlin.ie.