Samuel Laurence Cunnane
b.1989, Co. Kerry, Ireland.
Although a self-proclaimed 'documentarian', Samuel Laurence Cunnane's work holds, in essence, a nuance and aesthetic sensitivity rarely found in contemporary photography these days. The artist's gaze seems to shy away from the desires and confrontations of the real and the immediate, instead wishing to seek clarity in the 'in between', the unnoticed. Tinged with melancholy, these photographs take-in the fringes, the build-up, the aftermath; never the moment, never the turmoil, the anger or the ecstasy, just its remnants.
A recent BA Photography graduate of IADT, Dublin (2011), Laurence Cunnane's work uses analogue photographic techniques, printed by hand by the artist. He remains highly connected to the physicality of the production process, and quite tellingly, speaks of his work in terms of "making" pictures, not "taking" them. His C-type prints are small in size, a side effect of his traditional production methods, but one that resonates with the restrained, intimate nature of the work.
Recent solo exhibitions include Douglas Hyde Gallery, Dublin (2016); THEODORE:Art, New York and Kerlin Gallery (both 2015). Projects and group exhibitions include Fortnightly Features Presents, Kerlin Gallery (2014); the screening Portfolio, Les Rencontres d'Arles, Arles, France (2012); Listen, Block T, Dublin (2011); and The Invisible City, The Joinery, Dublin (2009). In 2012, he worked in the Maysles Documentary Centre in New York, spending time alongside its founder, the celebrated American filmmaker Albert Maysles, to hand print his collection of documentary photographs.
Download PDF
Samuel Laurence Cunnane
Douglas Hyde Gallery, Dublin
30 September - 7 November 2016
Museum solo exhibition with accompanying publication.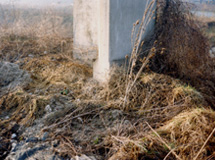 Samuel Laurence Cunnane
THEODORE:Art, Brooklyn, NY, USA
18 September – 25 October 2015
Solo exhibition
Samuel Laurence Cunnane will be showing a selection of new work at THEODORE:Art in September. It will be his first solo exhibition in the United States.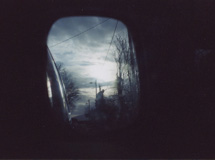 tn2
Samuel Laurence Cunnane at the Douglas Hyde Gallery
26 October 2016
●●●●●
Shooting on 35mm film and populating his small, hand-printed images with downbeat characters and settings, this young Kerryman's Douglas Hyde exhibition follows an extended period traveling through the Balkans, Turkey and Iran. They say location is everything, but Laurence Cunnane's images are stripped of obvious signifiers, rendering his subjects and their locations curiously adrift. Travelling seems important but we learn little about the places he visits. Instead, in a set of formally exquisite prints, we are given a record of the marginal, the displaced and the provisional. Images preoccupied with borders and moments of transition contain crossover points both physically evidenced – a preponderance of windows – and metaphysically hinted at, in their sense of a world translated through a curious but uncertain eye.
[…]
Visit Website
tn2
Trust the Process: interview with Samuel Laurence Cunnane
23 October 2016
Samuel Laurence Cunnane's new photography exhibition is currently on display in the Douglas Hyde Gallery. Contemporary in style, Laurence Cunnane's work is a series of hand-printed colour photographs, intimately framed and presented to the viewer as snapshots of his life. He has previously exhibited all around the world – from the Kerlin Gallery in Dublin to the Theodore:Art gallery in New York City. He very kindly took the time to answer some questions I had about his work.
[...]
Visit Website
The University Times
Capturing Unobserved Moments in Daily Life, Samuel Laurence Cunnane
15 October 2016
Irish photographer Samuel Laurence Cunnane presents a thought-provoking series of photographs this month at the Douglas Hyde Gallery. Graduating from IADT in 2011, Cunnane describes himself as a "documentarian", and his work is heavily influenced by cinema. His photos display a keen eye for detail, capturing the unobserved moments of daily life.
[…]
Visit Website